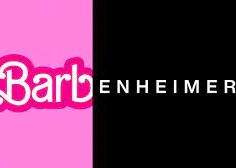 Barbenheimer
What does the philosophical biopic, Oppenheimer, and the absurdist comedy, Barbie have in common? Other than the release date, absolutely nothing. On July 21, Barbie and Oppenheimer were released and made the most money in a single weekend since before COVID-19. The only weekends to beat the movie event known by most as "Barbenheimer" were the opening weekends of Avengers: Infinity War and its follow up, Endgame, and Star Wars: The Force Awakens. Prior to Barbenheimer, the summer was marred by movie flop after movie flop. From the underperformance of Indiana Jones and the Dial of Destiny to the back-to-back abominations made by DC with Shazam! Fury of the Gods and The Flash. With the rapid increase in popularity of streaming services as well as the rising prices of movie tickets and concessions, the future of movie theaters is often called into question. Most people are not willing to pay $15 for a ticket and then $10.40 for popcorn and $6.80 for a soda when they could stay at home and watch movies on Netflix for $6.99 a month. 
However, there comes a movie that can't be seen in your home. The full power of a nuclear bomb could not be properly displayed on a 6-by-3-inch phone, nor could one experience the fanatic dedication of the Barbie fan base without going to the theater. Coming from someone who worked at a theater during the summer, the entire place was crammed with girls in pink dresses or even dressed up as Barbie herself, and also the occasional person wearing a suit and fedora. An entire half of the theater only showed Barbie or Oppenheimer for an entire day, despite other well made movies such as Mission Impossible: Dead Reckoning Part 1 being released a week prior. 
Was this mania deserved? Why were people willing to spend 3 hours watching people talk about science? Oppenheimer was directed by the director of The Dark Knight, Christopher Nolan. Despite having a relatively small budget, Oppenheimer was able to cast some of the most famous and talented actors, starring Cillian Murphy, Robert Downey Jr., playing his first major role since leaving Marvel, Emily Blunt, Matt Damon, Florence Pugh, and several other famous actors playing roles as insignificant as a cameo. This is likely because these talented actors were willing to take pay cuts in order to work with Christopher Nolan. The movie is also shot in IMAX and Christopher Nolan invented a brand new type of camera to shoot the black and white scenes in IMAX. Likewise, in a day and age where most blockbusters use CGI excessively, the entire movie doesn't have a single shot of CGI. Oppenheimer was a technical and cinematic masterpiece, despite it getting a little boring, especially during the third hour. It is a movie that will likely sweep at the Oscars and deserved every cent it made.
Barbie on the other hand was an extremely mixed bag. However, take my opinion with a grain of salt as I am definitely not part of the movie's target audience. With that being said, a big reason why it made so much money was because of its widespread appeal, where girls from the ages of 5 to 80 years old could enjoy the movie. The movie was directed by Greta Gerwig who previously directed Oscar-nominated feminist movies like Little Women and Lady Bird. Despite not explicitly showing so in the movie's trailers and marketing, the movie was overtly a feminist movie. The main antagonist of the movie is literally the patriarchy and there's an entire monologue about how hard it is for women in today's society. With that being said, when the movie wasn't preaching at the audience, there were moments that could be considered slightly funny. Ryan Gosling gives probably his best performance so far and might even get nominated for an Oscar. There seemed to be a lot of dedication put into the movie, unlike recent blockbusters like Blue Beetle. Entire scenes are so intentionally ridiculous that one couldn't help but sit back, turn their brain off, and enjoy the movie. 
Berbenheimer is a phenomenon that won't be re-created easily. September 29th, both Saw X and Paw Patrol: The Mighty Movie will be released, which theoretically would fit the same criteria as Barbenheimer, with two completely different movies being released on the same day. However, "Sawpatrol" hasn't nearly reached the same heights as Barbenheimer which saw an unparalleled amount of social media attention, memes, and popularity. The difference between the two is that Barbie and Oppenheimer are objectively great movies. With the death of the superhero movie being seemingly imminent, and most blockbusters nowadays being sequels or reboots, it's good to see that people are willing to spend their hard earned $15 to watch a well-made original movie. Just don't spend $10 on popcorn.