A Whirlwind Experience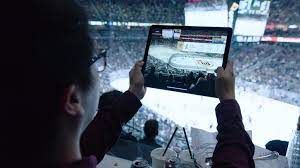 While David Holmes may be one of the youngest members of Priory's staff, he has packed an impressive amount into his years since college.
Holmes teaches English to seventh-graders, eighth-graders, and sophomores, as well as being the new STUCO moderator. Since graduating from Brown University in 2020 (at the end of the first very strange COVID year), Holmes has taught at two other schools: Fulton Middle School (about 20 miles east of Columbia) and John Burroughs School, where he was a long-term sub for Megan Zmudczynski (formerly Layton), one of his former English teachers at Priory who was on maternity leave.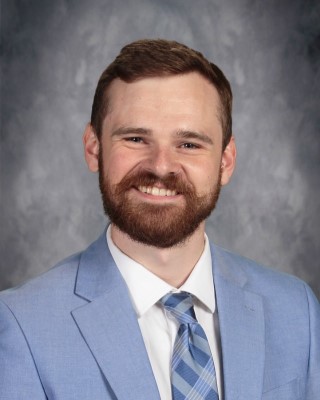 Holmes majored in literary arts and philosophy and, like many liberal arts majors, he soon discovered that the career path after graduating college is not an obvious one. He had an interest and background in video production and thought at one point he would be moving to Los Angeles to pursue that interest; instead he found himself back in the St. Louis area, substitute teaching, until he came across an intriguing job opportunity with a company called SportsMEDIA Technology.
Once hired, Holmes had to abandon his substitute teaching job and, with barely a moment's notice, he was soon barreling across the country to relocate to Durham, North Carolina, for a job in the field of video production, specifically the fast-growing field of "augmented reality" for sports broadcasts.
When you watch a hockey game and there's a dynamic graphic helping you to track the location of the puck or a statistic that shows how far a player has skated during a given game, it's very possible that Holmes's company produced that graphic; if there's an ad displayed directly on a football field, which is not there in reality, that's another example of "augmented reality"; and when a TV viewer sees a white box visualizing the fictive strike zone in a baseball game – something incredibly useful to the fan at home but something the fan at the actual ballpark cannot see, this too could conceivably be the work of SportsMEDIA Technology. And yet it could also be the work of a rival company… While Holmes is enthusiastic about how these complex and ever-evolving technologies work, he is limited by how much he can say in public to protect trade secrets.
SportsMEDIA Technology, often referred to by the abbreviation SMT, was founded in the late 1980s by Gerard Hall. His first innovation was designed to counteract the clunkiness of international golf tournaments, which were then relying on walkies-talkies to transmit information about players' progress on the course. SMT designed a new kind of live feed that could show what was going on across the entire golf course. Although initially SMT's technologies were designed to enhance the broadcast experience for the fan watching at home, over the years the company has been able to strike deals to display the same highly advanced graphics on live Jumbotrons within the sports arenas. In some cases, the specialized data collected by the company during a game will become part of the official statistics in the history books of that sport.
While SMT is now active across a wide range of sports –  including NASCAR, "X sports," and horseracing ­–  Holmes's experience is primarily with NHL hockey and USFL minor-league football games.
Holmes says it is an undeniable buzz to be working in "the control room of an NHL arena." There is real satisfaction to learning how all the equipment works and cooperating with other technicians on a live broadcast, he says. But the reality of the job was that it was a grind requiring a lot of cross-country travel and some extremely long and intense days. Newly married when he started the job, Holmes notes that being "always on the road" can take a toll on home life. He describes a typical day of work in the field of sports broadcasting as both "stressful and exhilarating" and says that he was "glad to get a taste of it."
Working full-time for SMT was an exciting "whirlwind experience," Holmes says, but he is glad to have made the move into teaching. "Teaching is a whole life in a different way," he says. Holmes's job at Priory is full time, but he continues to work behind the scenes during some of the St. Louis Blues home games.
While other teachers might head home at the weekend, perhaps to wrangle their own kids, and to put their feet up and watch some sports on TV, David Holmes could well be slipping out the door going to his other job, using his technical skills to enhance the sports broadcasts before they reach your home.