Correcting the Record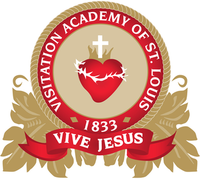 While it is admirable to have student-run publications celebrating journalism for the students at both Viz and Priory, it unfortunately seems that something possibly lacking from our brothers at the Priory Record is journalistic integrity. Yes, this allegation is most likely shocking and possibly disturbing to many of you, however, I have my reasons. On Nov. 27, the Vivette Times published a poll available to all, to discuss a timeless debate: whether hot chocolate should be made with milk, or with water. Something we at the Vivette Times prize is our originality and individuality, so imagine our surprise while visiting the Priory Record website to find the very same poll published on their home page. While this may be a sheer coincidence, the timeline points to an unfortunate act of plagiarism! Upon conferring with an unnamed source at the Priory Record, we discovered that the Priory poll went live on Nov. 29, two full days and 48 hours after the Vivette Times poll was made available. Again, I am prepared to accept that this may be a coincidence, as great minds do indeed think alike, but it must be taken into consideration that coincidences such as these are unlikely. We here at the Vivette Times have a great amount of respect and reverence for those who work at the Priory Record and appreciate this avenue we have been given to seek redress. We look forward to working with the Priory Record in the future to promote our dedication to journalism as well as journalistic integrity.
A  response from The Record's editors:
As a wise man once said, "The only real failure in life is not to be true to the best one knows." Any allegation of fraudulent journalism and a lack of integrity is severe and must be back by resounding, conclusive evidence, lest it unjustly cast the accused in a poor light. The Record is shocked to hear of this remarkable coincidence and vehemently denies any claims of plagiarism. As editors of this first-rate publication, we are proud to stand as stalwarts of truth in a world increasingly polluted by misinformation; the Vivette Times' willingness to publish such gossip concerns us, as it may signal their desperation to obtain legitimate content or even their surrender to these shallow materialist values. We frown upon the Vivette Times for encouraging of provocative half-lies and stooping to the low bar of tabloid journalism; rest assured, readers, The Record will always have your back.