STUCO Thanksgiving Update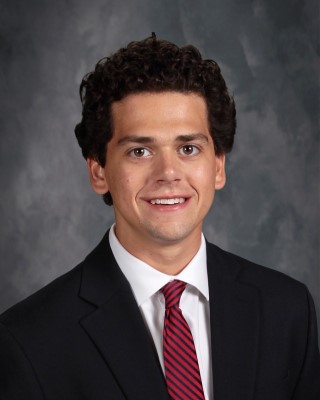 Salutations Followers, 
As the Thanksgiving season rolls around, you all should be thinking about what you're grateful for: me. I am the reason we have gotten through the first term. I am the reason we had Homecoming. I am the reason you all are still allowed to go on Thanksgiving break. Don't make me take that away from you. So, please, be grateful for me, or else Mr. Bussen will make you wish you were grateful. 
You may have read about my theory regarding Mr. Hessel being a robot already, but if not, I highly suggest you read it. Soon the revolution against robots will be complete, and human insanity will be in charge around these parts. But for now, I'd like to tell you what you guys should be grateful for during this robot regime. 
During the fall term, the STUCO reps got to work on everything that was thought of during our retreat this summer. Every single home football game, the boys weren't watching the game, they were either getting to work on the football field or in the concession stand. From the moment the year began, Homecoming was on everyone's minds. Everyone in STUCO had all hands on deck and the setup began months before the big event. Our assistant dictator Miles Pim also did an excellent job of outlining how to trick a woman into liking you through methods of deception and fraud. Props to him. 
Now you must do the same again, as the STUCO boys are partnering with the STUCO girls of Viz for VP. I know, girls do have cooties, but I've been vaccinated, so I think I'm alright. This dance will be taking place at Viz on December 4th. You do not just have to ask a Viz girl, you can ask any girl you desire. Since we must dance outdoors like our ancestors before us, it will be inside a walled, heated tent that is rather expensive, so tickets will be $15 each. A small price to pay, really. Ways to buy tickets will be released soon. And if you aren't grateful, remember, Bounty Hunter Bussen will find you and Thanksgiving will be canceled. Start finding women.
We will also be competing against Viz in a Food Drive competition in the week leading up to VP (November 29th-December 3rd). We must defeat Viz by bringing more canned food than they do. So, please, steal your mom's credit card, go out to Target, and fill a shopping cart with ramen and soup. 
So I hope that now after you've read this article, when the family is saying what they're grateful for on Thursday, you say "Priory Student Council." 
Happy Thanksgiving,
Dictator Antes