The Apricus Society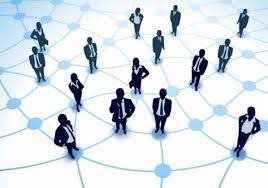 Priory is a hub for driven young men. The school strives to instill a strong work ethic and hunger for learning in each of its students. Four alumni (Aris Sevastianos '15, Patrick Milburn '17, Sohan Kancherla '18, and Will Noddings '18) are thankful for their Priory education, and have co-founded the Apricus Society. The society is a mentorship network for current students and alumni interested or involved in highly competitive business careers, such as investment banking, management consulting, private equity, big tech, and venture capital.
"Priory gave me the tools to be successful, but I left high school with no idea what business careers were available after college. Priory students should know of these jobs as early as possible and have a resource to make connections within the business community," said Sevastianos, who will start in July as an analyst with Truist Securities' investment banking team in Atlanta. "Reaching out to generous older alumni in the industry played a valuable role in the short time I had to prepare for interviews. I wish I had an earlier exposure to these career paths and alumni, and thought younger students should have a resource like Apricus to make their recruiting process significantly easier and more efficient. Forming the Apricus Society is a great way to pay it forward."
Kancherla and Milburn feel the same way. "I wish I were more aware of competitive industries when I was in high school, and the Apricus Society gives high schoolers an opportunity to gain the exposure to these industries that I wish I had," recounted Milburn. "Building a stronger network is never a bad thing in business, and the Apricus Society can support current Priory students and alumni with guidance through the job search process and with support through interview and resume advice." Milburn plans to start his career this summer with Accenture Strategy in Washington, D.C.
"When Aris first came to me with this idea, I immediately thought of the impact we could make with the opportunity to give recent alumni the chance to learn from other recent alumni," reflected Kancherla, a college junior interning this summer with Lazard's investment banking team in Chicago. "Through programs such as resume reviews, intense realistic mock interviews, and day-in-a-life workshops from recent graduates who know what it's like to break into the industry, I believe we can all learn so much from recent graduates, and I just hope we can bring a little perspective to Priory's career guidance." 
Since Apricus' founding this past October, the organization has grown to over 40 alumni members spanning the Class of 1979 to 2020. With collective experience across mergers and acquisitions, corporate strategy, and multimillion-dollar growth financings, younger and older alumni are excited to pave the way as mentors for Priory's next generation of students. "I look forward to being involved with the Apricus Society as it offers something totally new to current Priory students – a structured forum to interact with professionals in highly visible industries," said Eric Stange '14, a management consultant at Accenture's St. Louis office. "As a younger Priory alumnus and member of the Alumni Board, I hope to provide an approachable medium for students interested in management consulting." Furthermore, in the words of Jamie Heidbreder '90, "I am confident that Apricus will inspire ambitious students, reunite global alumni, and strengthen the network of stakeholders that makes our community special. I enjoyed my years at Priory and am thrilled to give back as a mentor." Heidbreder is currently a managing director at Coker Capital Advisors in New York City and has over 20 years of healthcare investment banking experience.
Apricus is actively positioning itself for long-term growth. This spring, they plan to open membership to the current student body, appoint an upperclassmen leadership committee, and orchestrate outings to offices of local alumni. They also plan to organize alumni networking events closer to the holidays (assuming the significant decline of COVID).
If you want to get involved, talk through what you are thinking for a career, or hear how alumni chose their college and career path, the Apricus Society is happy to help. For more information, please reach out to [email protected].