Dr. Arnett And Her Chemistry With Priory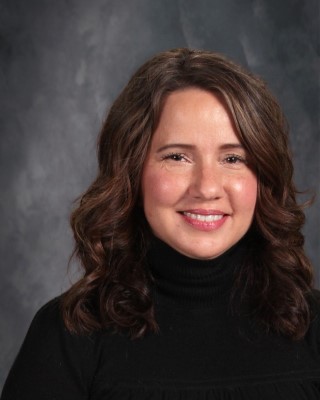 Dr. Stacy Arnett is one of the newest additions to the St. Louis Priory community. She has started as a teacher here at Priory this year and teaches classes including environmental science, physical science, and biology. To learn more about Dr. Arnett and her background, I sat down to do an interview with her.
Dr. Arnett is originally from St. Peters, Missouri. After high school, she attended Truman State University and earned a bachelor's degree in chemistry. Dr. Arnett says that she did not intend to seek a higher degree than bachelor's originally, but she learned that she had an aptitude for the field of chemistry while doing undergraduate research. Many faculty members at Truman State encouraged her to apply for graduate school, and so she decided to further her education by achieving a doctorate degree at the University of Kansas. There, she earned a doctorate degree in chemistry.
After her education and before she settled down in St. Louis, she had lived and worked in Boston. She worked in the pharmaceutical industry for a small pharmaceutical company. There, she would study pharmacokinetics, meaning the study of how drugs are metabolized by the body and distributed. The company started off with about 30 employees, but grew to about 500 employees. 
Dr. Arnett later moved to St. Louis to be an academic research scientist at Saint Louis University. She says that she did many of the same things as she did at the pharmaceutical company in Boston. While at Saint Louis University, she had the opportunity to do undergraduate research as well as teach some undergraduate courses, which set the stage for her next job here at Priory as a teacher.  
Dr. Arnett said "I have always enjoyed teaching, and wanted to be more involved in my community here in St. Louis. My family is here, and I was blessed to find an opportunity where I could find a job I enjoyed while living close to them." She applied to be a teacher at Priory because she believed the school would be a good fit for her, as it was a smaller high school with a good support structure. With only a little less than a month before the start of the school year, Dr. Arnett was notified that she had gotten the job!
Although Dr. Arnett says she was somewhat nervous at first about teaching high school for the first time at the beginning, she has so far had a good experience. She said, "Teaching Junior School and High School for the first time has definitely been a lot of work this first year. It has been both rewarding and challenging in ways I didn't expect." She commented on the support she has gotten from the school as well as the welcoming students she has taught. Dr. Arnett prefers a more easy-going teaching style, and she believes that the students have helped make that style possible by being respectful and willing to give feedback when needed. She said that she prefers teaching over disciplining, and students allow her to focus on the teaching part of her job. 
I myself am a student of Dr. Arnett, and I can attest to the fact that she has been a great teacher and a great addition to the Priory community. We hope to see Dr. Arnett continue to teach here well into the future!