Raven the Chimp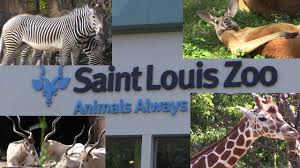 As follow up to the piece in the teacher edition of The Record, Ravens Everywhere!, Mrs. Hostnik alerted me to another occurrence.
The St. Louis Zoo has a new baby chimpanzee, now three months old, called Raven. It may be several months until the baby chimp can be seen at the zoo by the public but the zoo regularly is posting videos of her progress on YouTube.
Working out when to allow the public to see her is about "getting Utamu and the group comfortable, just because they are so protective of Raven," her caretaker Helen Boostrom told St. Louis Public Radio.
LINK TO: https://news.stlpublicradio.org/show/st-louis-on-the-air/2021-01-04/meet-st-louis-zoos-newest-primate-raven-the-2-month-old-chimpanzee