Post Human: Survival Horror Review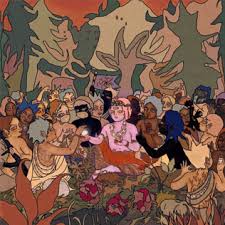 While 2020 has been an awful year by nearly every metric, there have been the occasional bright spots in the world of music. Australian punk band Cable Ties released Far Enough which is an excellent foray into indie and high energy pop-rock. Pigs Pigs Pigs Pigs Pigs Pigs Pigs, a psychedelic metal band from Newcastle, dropped their album Viscerals early in the year. An unpredictable and dark effort with gnarly guitars, heavy grooves, and cerebral lyrics, Viscerals has proved to be one of the best heavy records of the year, although, perhaps not as good as Imperial Triumphant's Alphaville. This review, however, will cover something more accessible, but of no less quality: the new project from Bring Me The Horizon entitled Post Human: Survival Horror.
A deathcore-turned-pop-rock outfit, Bring Me The Horizon's new record encompasses every sound from their career into 32 minutes of equal parts experimentation and consistency. Drawing from nu-metal acts such as Linkin Park and Slipknot and adding new electronic sounds with pop sensibilities, Post Human: Survival Horror is full of both surprises and sing-along choruses. The Sheffield outfit also enlists an all-star cast of guests to help them. Amy Lee from Evanescence, YUNGBLUD, and Japanese sensations BABYMETAL are all included in the list of features. In fact, BABYMETAL's appearance on "Kingslayer" makes it one of the best songs of the year, hands down. Explosive drumming, a solid chord progression, and a catchy synth line lay the groundwork for BABYMETAL's high vocals to create a perfect contrast that somehow fits the song perfectly. Although, that is not to say frontman Oli Sykes' vocals are anything but fantastic throughout the whole project. His frantic screams on the opening track, "Dear Diary," compliment the trash/nu-metal instrumental like a glove, to name just one example. 
Sykes' songwriting on the record as a whole is not only topical but also insightful. He offers reflections on the isolation, fear, and paranoia that accompany a pandemic. Songs like "Parasite Eve," and "Ludens," are thoughtful statements that add to the record's frenetic tone. The production on the record is clean but muddy, and chaotic enough to keep it a heavy project. This is no doubt the best combination for the production of a rock album. 
With Post Human: Survival Horror, Bring Me The Horizon has captured lightning in a bottle. They create moments that could be danced and moshed to or played in the car with the windows down. Nearly every track is an anthem that is begging to be played at maximum volume on repeat. With experimentation and a high-quality list of features, one can never be sure what may jump out after hitting play. One thing can be certain, however, and that is that Post Human: Survival Horror is an excellent record that warrants a listen from any music fan.