NEWZ Issue 2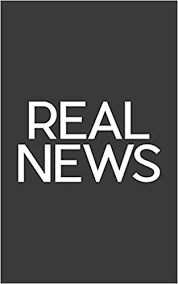 It's time for another installment of NEWZ. We're going to start this one with the latest from Hollywood! As many of you may know, the new Batman trailer has come out and has many mixed reactions. Some say that Robert Pattinson (who seemingly can't distance his movie career from bats) is going to be the worst Bruce Wayne to date. Certain critics compare him to a pirated version of Ben Affleck's Batman. Even more are quoted saying that, "He looks like Rocky Balboa's son dressed up as Batman for Halloween."
COVID-19 is back in the news again. With many businesses still being closed, unrest is becoming more and more visible. In fact it has been reported that a large pack of 85+ small children have looted a Chuck E. Cheese's and are holding the mascot hostage. According to one of our reporters, their demands are simple: unlimited pizza, a Groot Fortnite skin, and 35 long range nuclear missiles. More on this story as it develops.
As is appropriate for the "armageddon" theme of 2020, a record number of tropical storms have appeared in the southeast. At the same time, wildfires have broken out in the Northwest. There can only be one explanation for these catastrophic events: a clash of the elemental titans. Yes you read correct, fire and water are fighting each other for superiority and the United States is the battlefield. One can only guess where earth and wind will show up but it is safe to assume that there will be a record high amount of earthquakes and tornadoes in our future.
In other news a Florida man died in an unexpected motorcycle crash. At first it appeared that he died of blunt force trauma at high speeds to the head and body, but medical professionals have found the true cause of death to be COVID-19. This story serves to reiterate what has been made clear by health authorities: that the coronavirus is a tricky and deadly disease that we do not fully understand. It strikes fast and strikes hard, not stopping until its intended target is terminated. In addition to having a mask at all times, the public is now advised to carry a switchblade knife as self defense.