NEWZ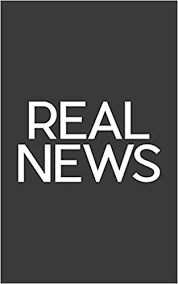 In the world of high school sports, there has been much civil unrest lately as schools in St. Louis city and St. Louis County are not being allowed to participate in games. However, a source that desires to remain anonymous has just reported that the true reason for the cancellation is not to stop the spread of COVID-19. In fact, the government officials of St. Louis are taking these athletes and creating a massive underground fight club. We'll have more on fight times and dates as information comes in.
On an international level, China is attempting to sue every country that has been affected in a major way due to the coronavirus. Their reason … cultural appropriation. As one might have guessed, this would cause China to be the richest nation in at least this section of the Milky Way or, to put it in perspective, about half as rich as Jeff Bezos.
In the realm of stocks, Nasdaq is continuing its spiral downwards. Experts predict that it will follow this trend for the next eight weeks, steadily losing value, eventually leveling out at half of a Raising Cane's Box Combo per share.
*All information in this article is run strictly for entertainment purposes and holds little truth whatsoever.  If you didn't know that by now you should probably get out of the rock you live under.